Forklift Tipping Skips
Fabricated in our state of the art workshops by our highly skilled team, the quality and durability of these Forklift Tipping Skips is unrivalled. Using rolled steel and reinforced joints, we then coat the skip in the highest quality paint finish to give a fully watertight and durable skip, which comes fitted with locking pins to secure to forklifts for easy usage in a whole range of environments from factories to building sites.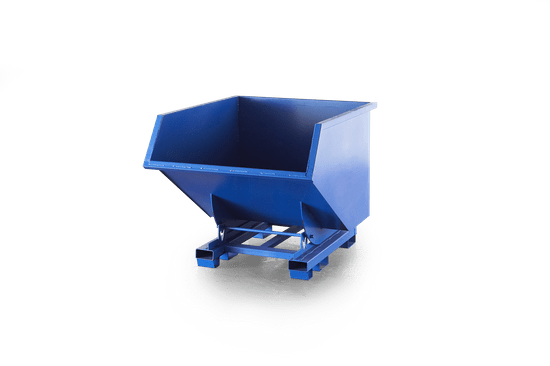 • Multi side fork pick up
• Low maintenance robust tipping mechanism
• Strong mild steel construction
• Reinforced sides
• Safety Chain for transport / unloading
• Ce marked & certified
• Ideal for construction waste / offal, or other bulk loads
• Fully seem welded & water tight
Sizes Available
Our Forklift Tipping Skips are available in 1.2, 1.5, and 2.0 options.